People spend most of their time at work.
The secret to a fulfilling life is to "make your work fulfilling."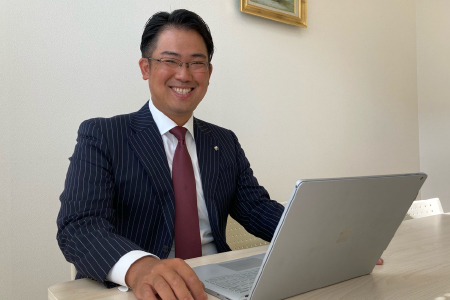 What kind of work
do you want to do?
People spend most of their time at work.
So, the secret to living a fulfilling life is to "make your work fulfilling."
But work isn't always fun, is it?
In fact, you may find it hard and frustrating more often than not.
How can we make our work more fulfilling?
Our company strives to work in a way that makes people say "Thank you."
Our history of 65 years in business is the result of our persistent efforts to do things that make others happy and to be constantly needed by society as our purpose in life.
Even in this rapidly changing era, we will continue to do our best to make our customers happy.
If you find happiness in working hard for someone else, or if you feel a sense of fulfillment when someone smiles and says "Thank you," join our company and let's do a fulfilling job together and live a fulfilling life.
Masamichi Fukuhiro
President and CEO
PERSON
We are looking for people with the following mindset and skills
Sincere

Our company motto is RITA SOKU JIRI (altruism conforms with one's interest), in other words, to be sincere.
We are looking for people who can be kind, considerate, and have a sense of responsibility for their work.

Honest

We aim to be a company where 1+1 can become 5 or 10 by uniting everyone's vectors. Therefore, we place more importance on "honesty" that allows us to share our values, rather than academic background, past achievements, or experience.

Cheerful and energetic

We would like to work with cheerful and energetic people in order to put into practice our company's vision of "being a company that can make our customers happy."
VALUE
There is knowledge, know-how, and experience that
can be learned through working on various tasks.
Connecting with the World

Our sand making equipment is expanding its sales channels overseas, and our security shredders are closely related to Western standards. You may need to speak English in your day-to-day work, and you may be able to work in a job that connects you to the rest of the world.

A sense of support for society

Our company produces products that are often used as raw materials for products that are very close to us, so we can feel that they play an indispensable role in society.

Supporting a fulfilling life

We hold a study session to improve our state of mind every morning. Keeping your mindset in check will contribute not only to your work but also to your personal life. We don't have much overtime and we support in having a fulfilling life.
CHILD CARE SUPPORT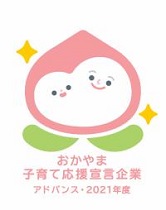 We are working to create an environment
that supports both childbirth and child care.
We hereby declare that we will take the following measures to support the
balance between work and child-rearing. After the child care leave,
employees may return to the same department and duties.
Employees with children up to the age of graduation
from elementary school will be able to choose to work shorter hours.
We offer internships for local students
(high school, technical college, and even university students).
We pledge to become an ikuboss (a family-friendly boss)
who proactively promotes the balance between work and child care of
employees.
Okayama Child Care Support Declaration Company
Our company is registered with the Okayama Child Care Support Declaration Company. It is a system in which companies and offices are asked to declare their specific efforts in
supporting their employees in child care,
and then the prefecture registers them.
Overview
We are currently recruiting for the following positions.
Machine builders (welding, etc.)

Your main job is to assemble machines, but you will also be responsible for shipping parts. You will eventually study electricity and drawings in order to grow into a machine designer/developer.

Job Description

You will be working mainly in the production of crushers (welding, etc.). Our senior staff will guide you carefully. Regardless of previous working experiences, many people have acquired skills after joining the company.
There is not much work that can be done by one person. Or rather, a small group of people who communicate with each other build a single product as a team.
Other tasks include parts replacement, repair and maintenance support, installation and construction of crushers, crushing test of products requested by customers, and simple computer operations.

[Suitable for…]
People who like to work in small groups
People who like to make things.
People who are interested in crushing.

[Job Features]
Qualified applicants are welcome.
Long-term jobs are appreciated.
Commuting by car is allowed.
Training will be provided.

Work environment and atmosphere
You can work for a long time.

What to expect after joining the company
After joining the company, you will learn how to make parts, drilling, cutting, and perform related tasks in manufacturing machines under the guidance of our experienced technicians. Later on, you will work with senior technicians to improve your skills to be able to install and handle repairs at the customer's place.

Introduction our senior staff

I have been making machines every day for over 40 years because I enjoy this job.

Masamichi Yokoyama

Of course, the product types are constant, but no two products are the same. I carefully build each and every machine, thinking, "what I have built will enrich someone's life somewhere in the world." The process of making a machine is fun, but I also enjoy imagining where and how my creations will be used.

Before joining Koritsu,
I was working as a machine
maintenance worker.

Nakahara Masayuki

Not everything was new to me, but I did not have much experience in welding, which was my main job and I couldn't perform well in the beginning. Thanks to Mr. Yokoyama's thorough guidance, I was able to become a full-fledged technician and was entrusted with tasks. My current goal is to become a person like Mr. Yokoyama, who builds machines with exceptional skills and is humorous and friendly.

QUALIFICATIONS

People who have qualifications in forklift, crane, and arc welding.
Those who like and are interested in manufacturing steel products.

EMPLOYMENT

Open position

Machine builders
(welding, etc.)

Main duties

Work related to the production of crushers Installation, construction, parts replacement, repair and maintenance of crushers Crushing test requested by customers.

Number of
hires needed

2

Location

1147 Kusakabe, Tsuyama City, Okayama Prefecture

Working hours

8:30 - 17:15 (45-minute lunch break)
Overtime available (0-10 hours)
Rarely works on holidays

Salary

Full-time employees starts from ¥150,000 *Salary will be based on skills

Salary increase
and bonus

Twice a year bonus Commuting expenses paid according to regulations Once a year salary increase

Allowance

Family allowance, business trip allowance, role allowance, technical allowance

Holidays and
vacations

Approximately 125 days per year (Weekends, national holidays, summer, year-end and New Year holidays)

Benefits

Smaller Enterprise Retirement Allowance
Mutual Aid System

Apply online

LEAD MORE

CLOSE