Crusher
Since the development of Sand Refiner in 1969, for over half a century,
we have been devoloping a sand making technology
that can crush hard ores into sand in a just single pass.
As our core competency, we are developing this technology to various fields.
Select the most suitable model for your needs
LINEUP
Sand Refiner (Dry-type sand making machine)
This is a long-time selling product that has been patronized for more than half a century. It can crush almost all ore materials, mainly limestone, to sand size in a single pass. It can also easily make fine adjustments to the product particle size. In addition, the granulation effect occurs at the same time as crushing, producing an excellent grain shape.. If you want to make sand easily, this one is for you.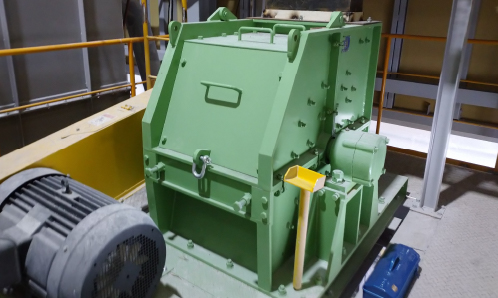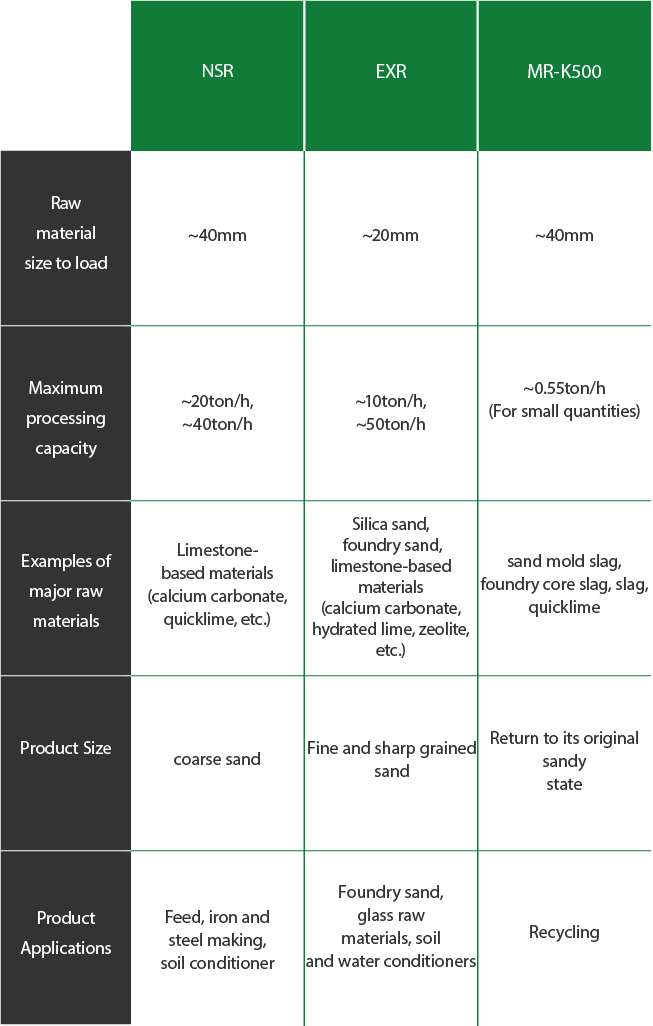 SUN Dry-type sand manufacturing unit
This unit specializes in the production of crushed sand and is directly connected to the Sand Refiner, a dry-type sand making machine with a unique classifying and dust collector. It doesn't just easily produce high-quality sand that meets the JIS A 5005 standards (product particle size, filler dust content, and actual rate of grain shape classification), but the system is compact and reduces capital investment costs because it does not require air separators or wet classification equipment.
Multimedia Shredder Mighty Security
A Japanese multimedia shredder that is compatible with the current mainstream storage media such as HDD, SSD, and USB memory. By applying sand making technology that crushes hard rocks into the size of sand, it eliminates the risk of information leaks by physically destroying hard storage media into pieces, which conventional media shredders could not handle. We have an extensive track record of supplying this system to central government agencies.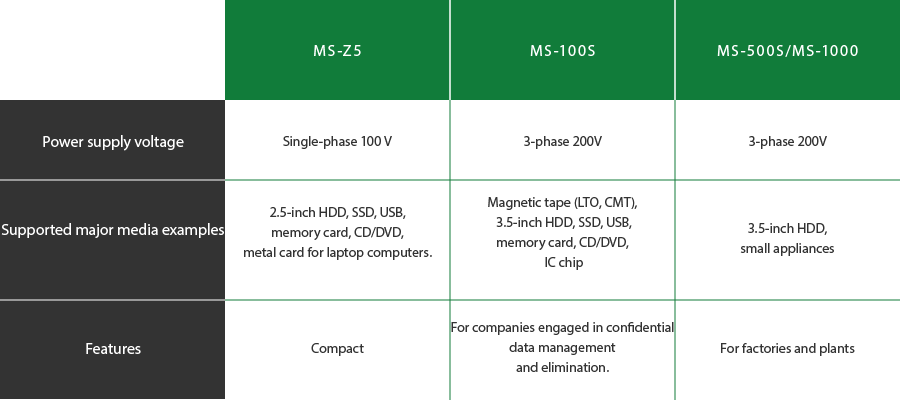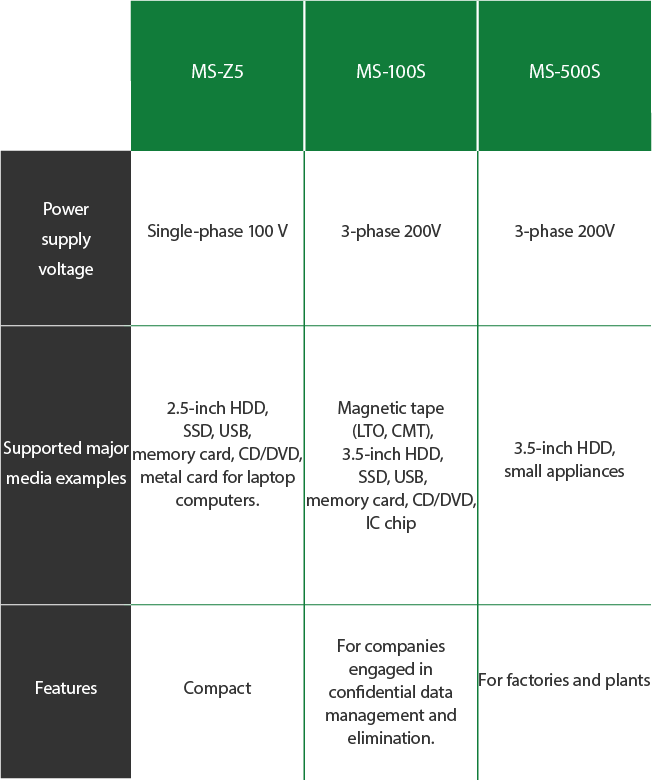 CONTACT
For queries regarding sand making machines, sand refiners,
media shredders, Mighty Security, etc., please contact us.

0868-29-7057
Office hours: 9:00-17:00
(except weekends and holidays)